We are a full-service development group that works with both for-profit and not-for-profit clients. We specialize in senior living communities, navigating various contract types such as entrance fee, rental and co-op models.
We are centrally located in the heart of the United States, some have confused it for heaven, we call it Iowa! Our central location allows us to serve the needs of our clients from coast to coast with relative ease.
Why MavenCrux? A Maven is someone who is knowledgeable or experienced within a given field or subject. The Crux is the decisive or most important point at issue. Just as the bull elephant is a dependable and reliable helper to navigate a wide variety of terrains, MavenCrux is the partner that will always listen and never forget what means the most to our clients.
Expertise MavenCrux brings to your project…
The two founders of MavenCrux have a combined 47 years of Real Estate and Development experience.  During these prior years of positions with national firms, the MavenCrux founders have managed in excess of $2.03B in project funds.
We are committed to the highest level of quality and innovation. The following expertise helps save you time and cost and ensures the best value for your investment.
Project managment
Public representation
Process implementation
Interpersonal relationships
Risk management processes and analysis
Planning/strategic agility 
Budgeting and finance acumen
Collaborative team leadership
Conflict resolution 
Problem solving 
Strategic and analytic decision making
Let us help you determine if we are the right partners for you!
Services MavenCrux provides…
We have developed nearly every level of care within the senior living market segment:  independent living (casitas/villas/apartments), assisted living, memory care, skilled nursing, adult day care, and physical/occupational therapy suites.  This experience was completed in many of the most rigorous jurisdictional processes in states from coast to coast. We have also programmed some unique amenity spaces for our clients, such as craft breweries, rooftop pickleball courts, performing arts theaters, formal dining, rooftop lounges, and more.
The following is a list of some specific services we can provide:
Site selection
Entitlements/Rezoning
Master planning
Financial feasibility/modeling
Contract review/negotiation

Collaborative team management
Construction coordination/oversight 
Marketing oversite to stabilization
Operational and management coordination
Market research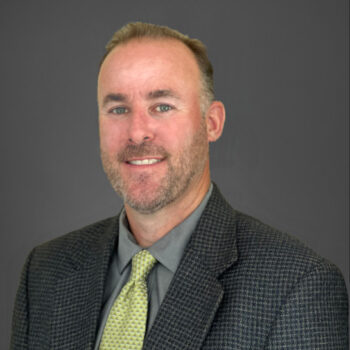 Bryan Schnurr, CEO/Partner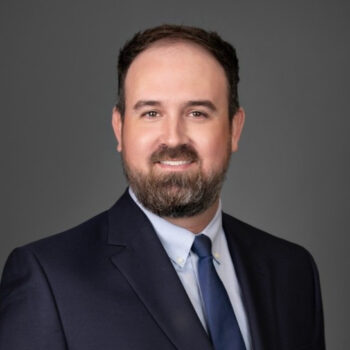 J. Ross Nichols, COO/Partner
Senior Living Community
Located in Polk City, Iowa.  This $45.3M project will be a 132 unit community with independent living apartments, assisted living, and memory care residences.  Additionally, it will have a robust clubhouse with a variety of amenity spaces for residents to enjoy!  This project is projected to begin construction in the Fall of 2023.
Amare Vita at Shadow Creek a 55+ Active Adult Community
Located in Clive, Iowa, construction began in the fall of 2022.  This community will consist of 58 individual homes that range from 1,600 to 3,000 square feet and will include a common clubhouse with outdoor/indoor gathering spaces and various amenities.
Visit www.amarevitaliving.com for more information!
New Hope Assembly of God
Located in Urbandale, Iowa.  This $15.0M project is currently under construction and due to be completed the summer of 2022.  This expansion includes administration offices, commercial kitchen, chapel, classrooms, gymnasium, and a purpose-built kids ministry area.
On Our Resumes (prior to establishing MavenCrux as Co-Founders):
The Heritage at Brentwood – Brentwood, TN
Phase 1 – Closeout on a $99.9M startup Life Plan Community
Phase 2 – Assisted with the Completion on a $25.2M villa/garden villa project
Phase 3 – Completed a $9.4M skilled nursing facility addition
Phase 4 – Completed the pre-finance development activities on an $80.1M expansion project
Sagewood – Phoenix, AZ
Phase 1 – Assisted/closed out a $270.2M startup Life Plan Community
Phase 1C – Completed a $20.1M skilled nursing facility
Phase 1E – Completed an $8.1M casita/dining expansion
Phase 2B – Completed a $13.2M skilled nursing facility addition
Phase 1F – Completed a $55.4M auditorium, casita, and assisted living expansion
Phase 2 – Completed a $99.9M apartment building expansion
Inspirations at Town Center – Jacksonville, FL
Phase 1 – Completed a $50.0M rental community with independent living and commons
Trillium Woods – Plymouth, MN
Phase 1 – Completed a $185.2M startup Life Plan Community
Villaggio – San Luis Obispo, CA
Predevelopment lead on a $225.0M startup Life Plan Community
Hearthstone – Pella, IA
Completed a $65.0M assisted living, memory care, and commons community utilizing a small-house concept
Timber Ridge – Issaquah, WA
Phase 1 – Assisted with the closeout on a $127.1M startup CCRC
Casa de las Campanas – San Diego, CA
Phase 1 – Completed a $13.8M wellness expansion, and salon/bistro renovation
Phase 2 – Under construction on a $58.4M skilled nursing facility
Phase 3 – Obtained the approvals/design development drawings for a $70.1M building expansion
Friendship Village of Tempe – Tempe, AZ
Phase 1 – Completed a $34.3M apartment building expansion with rooftop pickleball courts
Phase 2 – Closed financing/began construction on a $39.2M apartment building expansion with a rooftop restaurant
Siena Lakes – Naples, FL
Phase 1 – Obtained the zoning and site plan approvals for a $155.6M startup CCRC
North Oaks – Pikesville, MD
Phase 1 – Completed a $307K dining room renovation
Phase 2 – Completed a $4.0M commons renovation and window replacement project
StoneRidge – Mystic, CT
Phase 2 – Closeout on a $26.7M expansion project
Blakehurst – Towson, MD
Phase 1 – Completed a $5.5M renovation project on a dining room and skilled nursing facility
Phase 2 – Completed the pre-finance development activities on an $18.2M assisted living/wellness expansion
Dallas Retirement Village – Dallas, OR
Phase 1 – completed a $45.0M independent living and commons expansion
Cypress Cove – Fort Myers, FL
Phase 2 – Completed a $32.0M independent living expansion
Your trusted development experts, partnering with you to bring tailored solutions specific to your needs.
Contact Details
16852 Aurora Court, Clive, IA 50235
Telephone: 515.988.7449